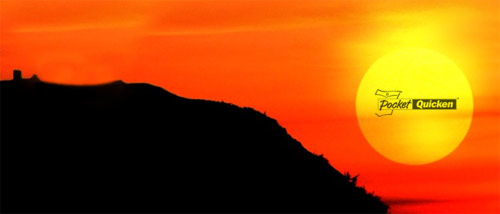 Intuit has decided to change its handheld and smartphone strategy and as a result has terminated its Pocket Quicken licensing agreement with LandWare.
Regrettably LandWare is no longer able to develop, distribute or support Pocket Quicken as of March 1, 2010. We wish to thank all of our wonderful customers who have supported our product over the last 11 years.
We are proud that with your help we were able to build the longest running, most popular and award winning version of Pocket Quicken to date. Although we would have loved to have seen our product vision carry over to the iPhone and Android platforms it was just not possible in this case.
If you would like to contact Intuit regarding this matter, they have told us to refer customers to their Customer Feedback Form.
If you need technical support for your existing copy of Pocket Quicken please visit our Frequently Asked Questions page.
Thanks again for your support,
The LandWare Team